Parents in Partnership Overview
The Parents in Partnership (PIP) is Greenville Technical Charter High School's parent organization. Parents in Partnership works hard to support the staff, students and families of GTCHS in many ways.

Funds $5,500 of mini-grants for teachers to purchase classroom supplies, equipment and more.
Contributes $10,000 toward cost of textbooks
Pays $5,000 contract for Naviance, a college and career readiness software available to all students
Supports teachers and GTCHS School Board with Snacks throughout the year.
Runs the school lunch program
Organizes parent volunteers in support of school events throughout the year

Our goal this year is to have 100% of our families join PIP. Memberships are just $5. If you haven't joined please send a check to GTCHS/PIP - c/o Misty Chidester in the school office.

Anytime you need to contact PIP email gtchspip@gmail.com
PIP Executive Council
PIP (Parents In Partnership) Board Members

President - Libby Campbell

VP-1 (President Elect) - Jennifer Medlock

VP-2 (Fundraising)Penny Phillips

Treasurer - Meredith Edwards

Secretary - Brittany Dickerson

Ex-officio past president - Regina Broome

Additional Positions

Volunteer Chairman - Michele Turner

Apparel and Lunch Orders - Jenifer Williams

Hospitality - Lauren Jonker

Teacher Appreciation - Judy Harrington

Board Meeting Snacks - Gwen Daughtry
We Need Volunteers

Sign Up To Volunteer Electronically

The success of GTCHS depends greatly on parent involvement. Each parent is asked to volunteer 36 hours. PIP can help link you to the type of service that meets your family needs. Our area of greatest need is the Charter Cafe but there are many other areas that depend on parent involvement that we can share with you. Please fill out the volunteer form, even if you turned in a paper volunteer form as we are switching over to electronic volunteer forms. Click on the link below.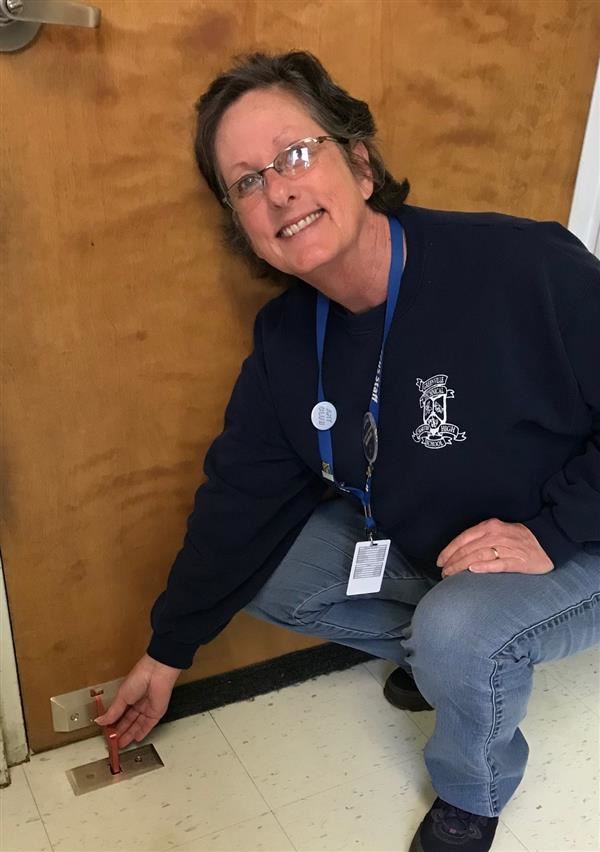 PIP Purchses Safety Locks

Every Room Can Lock in Seconds For Safety

Attendance Clerk, Ms. Lissa Cady, demonstrates how easily she can insert the lock to block an intruder. Locks like this one were purchased with money from PIP to secure every classroom at GTCHS.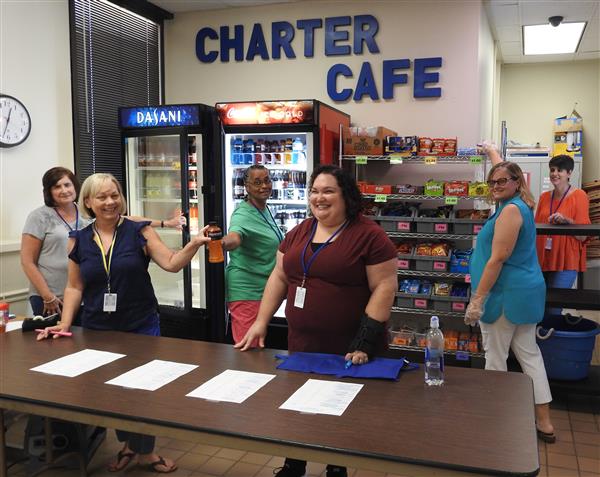 Mini-Grants Approved

PIP money is used to fund mini-grants for GTCHS teachers to supplement their teaching. Among the many mini-grants used to help GTCHS teachers, Ms. Hawkins received some needed software for her technology program and Mr. Adomatis purchased some needed science equipment.