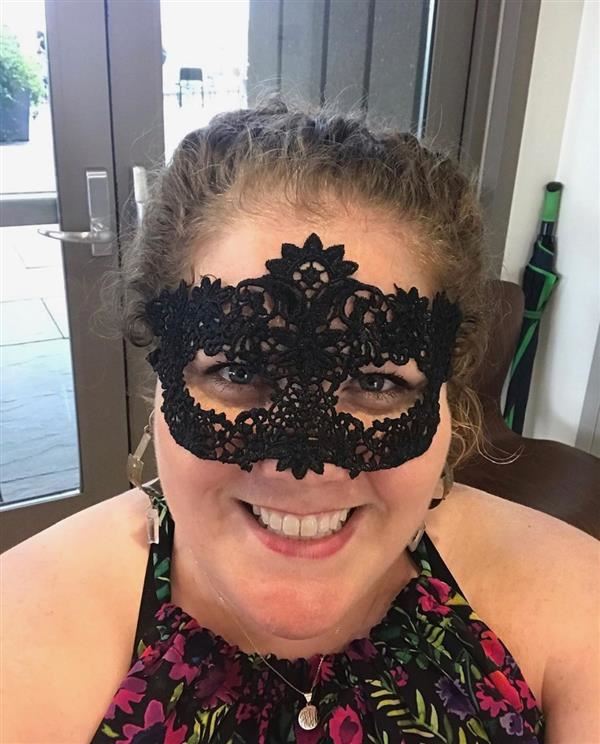 Phone: 8642508844
Email:
Degrees and Certifications:
B.S., Biology M.S., Wildlife Biology/Quantitative Ecology Ph.D., Wildlife Biology
Dr.

Joanna Hawley Howard

My name is Joanna Howard and I am a science teacher here at GTCHS. This is my seventh year teaching high school and my eleventh year teaching in total. I teach Biology and Marine Biology, sponsor Academic Team and the Garden Club, and serve on the GTCHS Senior Project Committee. I teach mostly freshmen and sophomores but also get to teach upperclassmen in Marine Biology. When I'm not in my classroom, you can generally find me playing with my 3-year old, trying to keep the plants in my yard alive, or listening to some live music with family or friends! I am so excited to start this year off in-person and I look forward to getting to know all my new students and their families. Please feel free to reach out any time to contact me -- email is generally the best way!

I am a Greenville native and have a BS in Biology from Furman University. I also earned a MS and a PhD in Wildlife Biology in 2010 and 2014, respectively from Clemson's College of Agriculture, Forestry, and Life Sciences. My background and training are in biology, ecology, environmental statistics and quantitative ecology, and historical ecology. If you need any bedtime reading material, I have linked a few of my publications below - you'll be asleep in no time!

https://www.sciencedirect.com/science/article/abs/pii/S0043135415000172

https://www.sciencedirect.com/science/article/abs/pii/S037811271200031X

https://www.mdpi.com/1999-4907/11/11/1146
*****NOTE: Ms. Cathy Kamieniecki will be long term subbing for Dr. Howard until early October (date subject to change.)*****

Email for Cathy Kamieniecki: ckamieniecki@staff.gtchs.org

All of my assignments, deadlines, readings, study guides, and other class information will be posted on your (or your child's) Google Classroom - please check your email and accept the Google Classroom invitation. If you need to access to any of this information, you can check this GTCHS website each class has its own googe calendar with assignments, deadlines, and class information. Please reach out to me if you have any questions or problems!
Supply List:

3-ring binder with dedicated areas for 1) class notes and 2) returned work - you can combine this in a notebook with other A or B day classes but you MUST have a binder (or part of a binder) that is specifically and only for biology.

Colored pencils, thin markers, and/or colored pens - during class we will be taking notes and drawing diagrams together and it is VERY helpful in science to have several different colors to work with when you're drawing and labeling diagram

Writing utensils (please bring your own and prepare to not share materials with other students)

Appropriate textbook (leave at home unless otherwise announced through Google Classroom)
2023-2024 Class Schedule

1A: Planning

2A: Biology

3A: Biology Honors

4A: Biology Honors

1B: Planning

2B: Marine Science Honors

3B: Honors Biology

4B: Honors Biology