Return to Headlines
GREENVILLE TECHNICAL CHARTER HIGH SCHOOL WINS $10,000 IMPACT GRANT FROM BUILDING HOPE
GREENVILLE TECHNICAL CHARTER HIGH SCHOOL WINS $10,000 IMPACT GRANT FROM BUILDING HOPE
PUBLIC CHARTER HIGH SCHOOL RECOGNIZED FOR EXCELLENCE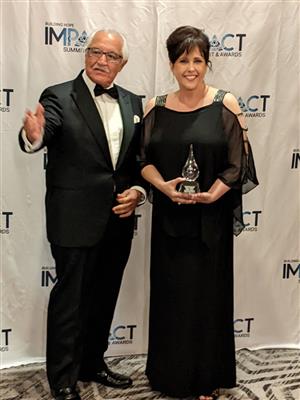 GREENVILLE, SC, May 16, 2023) —Greenville Technical Charter High School, GTCHS, a public charter high school announced that it has been recognized nationally as a Model Charter and awarded a $10,000 grant from Building Hope, a non-profit foundation dedicated to creating high-quality K-12 charter school opportunities for students through its expertise in real estate, finance and operational services. The grant was awarded at the second annual Building Hope IMPACT Summit held recently in Miami.
Greenville Technical Charter High School (GTCHS) is a middle college allowing students to receive college credit and/or earn associate degrees while attending high school. Personalization of instruction and the school's built in support system has culminated in South Carolina's top ten ACT, SAT, and EOC (end of course) examinations, and a 100% graduation in 2022. With mastery learning, a robust fine arts department, service to community, and the state's first AOPA aviation program, GTCHS is fulfilling its mission of "educating tomorrow's leaders today."
The Building Hope grant money will be applied to purchase new furniture and equipment as the school works to renovate Buildings 119 and 120 on the Greenville Tech College Barton Campus.
"We share this award with our students, faculty, families,and community with great pride and gratitude. This recognizes our high school's focus on real world experiences such as the senior project, project based learning, and a school culture of inclusion that affords everyone a place to belong; that's the 'Warrior Way!" says GTCHS School Board President, Dr. Zackery Johnson
"The 2023 IMPACT Award winners are shining examples of the promise and possibilities of charter schools to create innovative educational experiences for children and make a positive impact on the communities they serve,"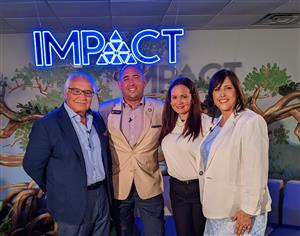 Building Hope's Chief Impact Officer and Chair of the IMPACT Selection Committee Sherilyn Moore shared. "The path to win this award is a rigorous process. Greenville Technical Charter High School, we congratulate you for being a standout and hope this grant fuels even more impact and success."
Learn about each of the 2023 IMPACT Award winners and how they are delivering excellence in education through unique, innovative, and inspirational ways.
***
About GTCHS
Greenville Technical Charter High School was established as the first public charter school in South Carolina in 1998 and is continually in the state's top ten public high schools. It is located on the Greenville Technical College Barton Campus.
About Building Hope
Building Hope is a national nonprofit that empowers advancements in education through our work with charter schools providing unparalleled facility financing, real estate development, and operational services. We believe a facility should never be the barrier preventing a child from attending a great school. During our 20-year history, Building Hope has invested $482 million in high-impact charter schools serving nearly 200,000 children.