Return to Headlines
GTCHS Honors Charter Champions at Avenue
Apr 5, 2023
GTCHS Honors Charter Champions at Avenue
On Thursday, March 30, 2023, Pamela Evette, Lieutenant Governor of South Carolina, and the Aircraft Owners & Pilots Association (AOPA) were added to a list of prestigious community leaders named as GTCHS Charter Champions. Greenville Technical Charter High School (GTCHS)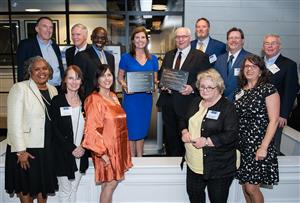 Charter Champions are community members who believe in the power of school choice, who are committed to ensuring that every child has a quality option for free, public education and who are persistent in their efforts to improve the outcomes for our children. ​
Lieutenant Governor Pamela Evette was recognized as a strong advocate for student choice and her work with the legislature that created a stable funding formula for the SC Public Charter School System. Few schools can boast that the lieutenant governor is truly a part of the school's infrastructure. Lt. Governor Evette is also a proponent for facility funding for charter schools; she signed the beam that was raised for the new Student Learning Center in its early stages and served as the Keynote Speaker during its Grand Opening.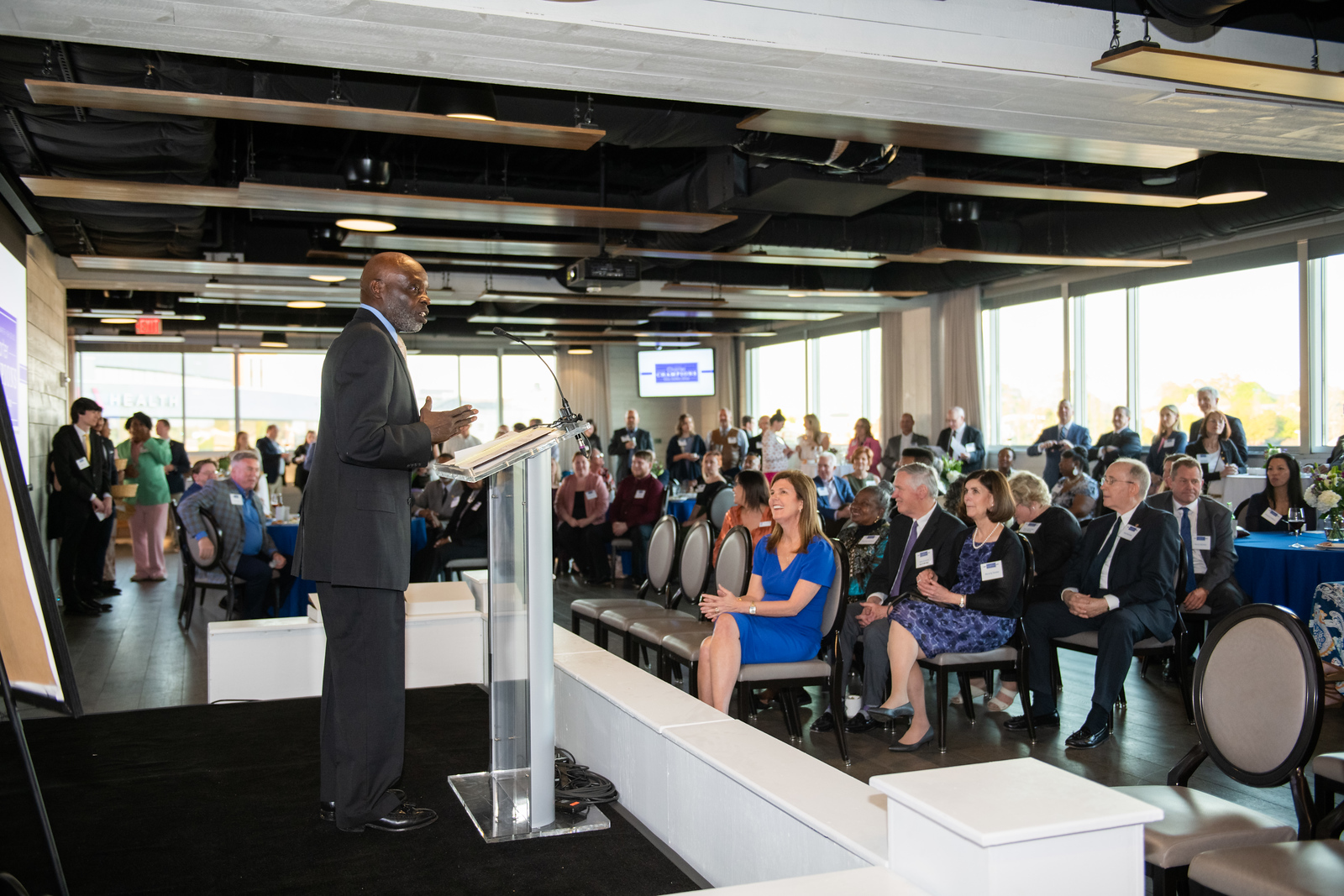 Glenn Ponas, Director of High School Outreach for the AOPA, accepted the Charter Champions award on behalf of the organization. The AOPA was instrumental in training Doug Adomatis, who launched the aviation program at GTCHS in 2018, bringing the AOPA's free STEM curriculum to South Carolina. The curriculum is distinguished from other Aviation and Aerospace programming in that it offers three pathways for students and does not focus solely on engineering. The GTCHS innovative pathway acted as a model for other South Carolina School Districts who are now using it to prepare future pilots, aerospace engineers, and aircraft maintenance workers to enter the workforce.
The weather, staff, and venue all came together to serve as the perfect setting to celebrate the Charter Champions. The GTCHS event garnered more than 120 professionals in attendance, three of which were Order of the Palmetto award recipients along with parents, students, and members of the aviation and business community.