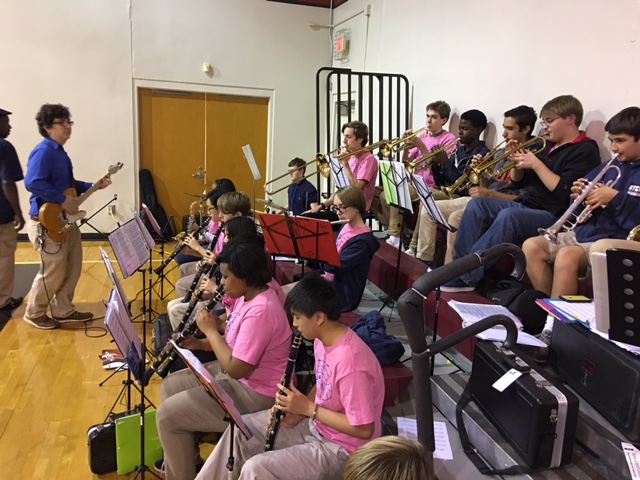 Teacher: Mr. Marsh

Room: Phyllis Wheatleye

e-mail: amarsh@staff.gtchs.org

google classroom code: rnjfisn

Description: Band class at GTCHS is different from most high schools - we have no football team to march for, and we don't have dozens of players of each instrument. This allows us to focus on our musical skills and knowledge of theory, as well as learning to be musically flexible. As a small group, we can instead focus on a more diverse array of musical genres and performing options. This class performs concert band music for Winter and Spring concerts. In addition, we play Jazz, Rock, and Blues for school events such as basketball games, pep rallies, and open houses. In addition, students have the opportunity to grow musically in solo and and 2-3 person ensembles through All-Region auditions and Solo and Ensemble festival.