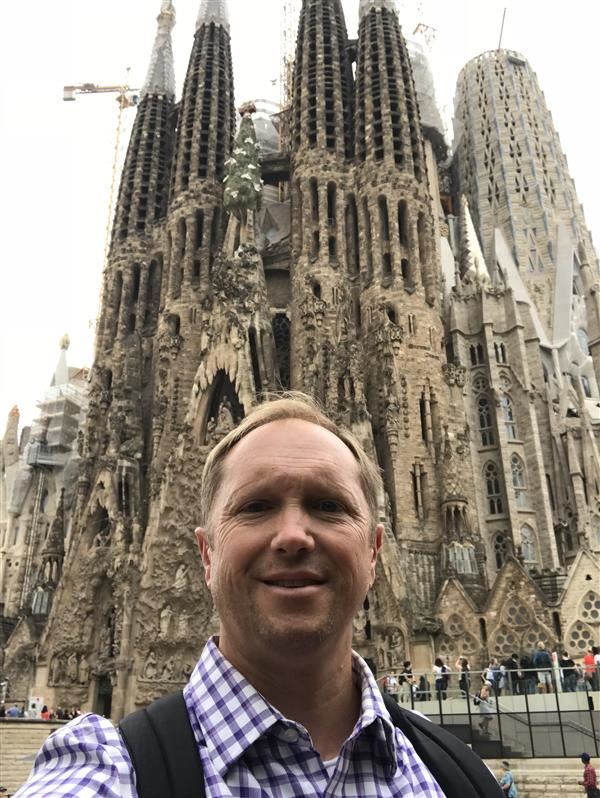 Phone:
Email:
Degrees and Certifications:
B.A. History Clemson University M. Ed Converse College
Mr.

Littlejohn

Welcome to GTCHS, sort of, this will be a challenging year I know but we will do the best that we can with the situation. As usual, assignments and videos will be posted on Google Classroom (links to Goolge Classroom can be found under the Helpful Resources tab).

My official office hours for Monday and Thursday will be 10:30 - 12 and 1:00 - 2:30, for student and parent questions. We will have asynchronous learning (which means virtual class meetings) at the designated class times for Tuesday and Wednesday. Friday virtual office hours (hey you can talk to me in person) are between 11:45 - 1:00.

For that time when we are back in the classroom (keep your fingers crossed) students in all of my classes need to have a three ring notebook with loose leaf paper, pens or pencils (I am not too particular) and colored pencils will be used from time to time in my class if you want to pick them up.

A little about me, this is my 29th year teaching and my 5th year at GTCHS. I grew up in Greenville and went to Wade Hampton High School - after that I attended Clemson University where I studied history and economics. I have a great love for Clemson, and Littlejohn Coliseum (home of the basketball team), was named for my great uncle JC Littlejohn. (You can tell people it was named for me if you like)

I have a wife who is the media specialist at Stone Academy and my daughter is a FRESHMAN at Clemson this year. We also have a cute little dog named Rosie, so I am the fourth most important person at my house.

I like sports (especially basketball), traveling, going fishing, schooling Coach Shiley on the golf course and being outdoors. I love a good steak and most seafood and it never hurts to bring me Reese's Peanut Butter Cups.

I enjoy teaching social studies, coaching the varsity girls basketball team and working with our students. (They all love my awesome jokes!) We have a great school, staff, group of students and parents.

I am very happy to be teaching at Greenville Tech Charter.